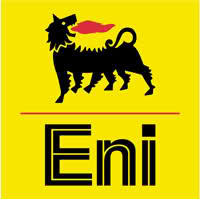 Eni is a major integrated international oil and Gas Company based in Italy, with interests in 85 different countries, and employs approximately 82,300 people worldwide. eni has Exploration & Production activities in Italy and other areas worldwide such as West & North Africa, US, South America, North Sea, Kazakhstan and Asia.
In Indonesia, eni Muara Bakau currently holds working interests in 14 PSCs of which 9 are as operator, mostly in Deepwater areas with an active exploration and development program. To support its progressive growth and build the organizational capability, eni Muara Bakau is inviting candidates who possess relevant education background, experience and competencies to join our Company.
To support its progressive growth and build the organizational capability, eni Muara Bakau BV is looking for qualified personnel with high motivation, initiative, and integrity to fill in the following positions:
Sr. Metering Technician (OPS-11)
Main Responsibilities
Provide metering support to operations and maintenance teams to ensure all relevant metering equipment is fully operational, in service, maintained safely, effectively and in accordance with procedures and equipment design codes and standards.
Completed planned and breakdown maintenance to flow metering & associated instrumentation at onshore and offshore locations in Jangkrik facilities
Campaign maintenance on oil and gas Fiscal Metering and Allocation Metering systems
Support safe start up and shutdown of process facilities. Assist operator to ensure safe start up and shutdown of process facilities.
Liaison with direct superior and operations personnel to ensure all work is co-coordinated and aligned with production priorities and within the job plan & schedules issued include reporting by the Planner from the CMMS. Maintain complete and accurate equipment history records within the Computerized Maintenance Management System.
Liaise with CCRO Operator, Operation Supervisor, Operator Technician and Field Operator to early capture any operation anomalies and abnormality.
Perform control system daily check and database backup base on planned schedule. Liaise with Planner & Scheduler with regard to the forward planning of spare parts deliverability and in determining min/max stock levels of spare parts and maintenance consumables on the facility.
Conduct and coordinate contractor related to metering system & relevant contractors to inspections Control equipment operation and condition to determine remedial action.
Carry out risk assessments for all high risk activities, with particular attention to recognizing the impact of change.
Prepare metering activities for flawless execution, ensuring permits, PPE, tools, materials, equipment, work site preparation, toolbox talks, are in place and completed at all times
Ensure compliance with Operating Policies and Procedures, EHS requirements and initiatives.
Proactively to identify and develop ideas for improvements to the metering system that can add value to the asset.
Assist Operation team during custody transfer & report review
Provide operations metering engineering input and support to future field development.
Focal point of MOC Implementation & review related to metering system. Ensure that any changes to metering controlled documentation, as a result of MOC (management of Change) work, are captured and correctly recorded.
Participate in Root Cause Analyses for significant equipment failures as required
Develop operating procedures and guidelines related to metering system
To provide all preliminary data (Trending, event, historian, screen grab, etc.) for each Loss Production report
Carry out major services, overhauls and breakdown maintenance on equipment responsible for as well as scheduled planned and corrective maintenance for optimal reliability and performance of equipment.
Apply the lessons learned from design reviews, receiving inspections, and risk management findings and support team performance by sharing knowledge and best practices
Manage relevant reporting and administration work based on the needs of the respective organization (including data recording, correspondence, etc. based on function of this position).
Ensure the confidentiality of the company's documentation.
Supervision & site commissioning of newly installed fiscal metering up grade and execute all Managed Fiscal Metering Audits
Communicate with the pipeline operators as required to ensure contract obligations were adhered
Update calibration procedures and Maintenance Management of Allocation & Fiscal metering
Qualification Required
Diploma degree certificate as minimum in Instrumentation, Electronics or Metering background with experience in Metering system position at least 5 years in oil and gas industries or metering integrator
Hand on Troubleshooting in Metering system, meter prover & relevant field devices with Final control elements, DCS, PLC, and SCADA experiences are mandatory in this position
Deep knowledge in Process control system (PCS), OPC, ESD and Foundation Fieldbus is distinct advantage
Deep knowledge Control of work system in Oil and gas industries
Fluent in English and Bahasa Indonesia
Extensive experiences in Custody Metering System – Oil & Gas, Multiphase Flow Meter (MPFM) & Gas Chromatograph (GC) with ability to perform online program monitoring as an aid to fault diagnosis is highly desirable.
Experience Process Control Network (PCN) with Microsoft Windows Client & Servers (networking system) and operating system
Experience in Honeywell DCS and Various PLC knowledge. Good working knowledge of a range of distributed control systems (DCS) and programmable logic controllers (PLC).
Experiences in Electrical Control system Control system of Switch gear will be a distinct advantage.
Knowledge of hazardous areas and hazardous area equipment certification. Experiences in developing procedure related with Automation and Control system
Extensive experience with a variety of instrumentation and control equipment's and manufacturers of control valves, solenoid valves, instruments analyzer, transmitters, etc.
Must have the ability to read and understand drawings and specifications specific to instrumentation discipline e.g. P&ID, Loop Diagrams, Junction box and marshalling cabinet schematic diagrams, cable block diagrams, vendor control drawings, etc.
Good working knowledge of metering system operation and philosophies, including the ability to read and understand Cause & Effect matrices is essential.
Good working knowledge of pneumatic and electronic field instruments & accessories related to metering system including transmitters, local gauges, meters, solenoid valves etc. The ability to fault diagnose and repair, calibrate and adjust as required is essential.
Good knowledge of production facilities in an oil/gas or petrochemical industry and of installation, repair testing and maintenance of wide range of Multiphase metering system, instrumentation and control systems and Testing.
Must be familiar with standard operating practice with respect to maintenance activities in an operational Oil & Gas production/processing environment, with specific regard to hazardous area practices and restrictions.
Extensive experience and exposure to root cause analysis and troubleshooting of operational equipment with state of the art diagnostic techniques.
Having experience in day to day activities to improve reliability and availability of PCS and shutdown system.
Should you are interested with the position & meet the qualifications required, please send only your latest resume (in MS Word or PDF format with size no more than 1 MB) to:
recruitment@eniindonesia.co.id