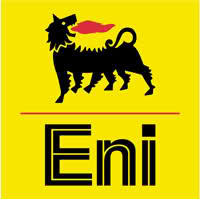 Eni is a major integrated international oil and Gas Company based in Italy, with interests in 85 different countries, and employs approximately 82,300 people worldwide. eni has Exploration & Production activities in Italy and other areas worldwide such as West & North Africa, US, South America, North Sea, Kazakhstan and Asia.
In Indonesia, eni Muara Bakau currently holds working interests in 14 PSCs of which 9 are as operator, mostly in Deepwater areas with an active exploration and development program. To support its progressive growth and build the organizational capability, eni Muara Bakau is inviting candidates who possess relevant education background, experience and competencies to join our Company.
To support its progressive growth and build the organizational capability, eni Muara Bakau BV is looking for qualified personnel with high motivation, initiative, and integrity to fill in the following positions:
G/L Accountant (FIN-01)
Main Accountabilities and Responsibilities:
Maintain day-to-day bookkeeping process and controlling accounting entries for operating and non-operating companies' books. Responsible for actual recording all the business transactions
Follow and control over the monthly accounting closing schedule circulated.
Generate the Trial Balance of Operating & Non-Operating Companies.
Performing review and control significant balance sheet accounts and working capital accounts ensuring all accounts are presented correctly.
Monitoring and control the eni Indonesia monthly inter-company status and prepare debit notes for settlement
Prepare debit note for oil revenue and monitoring the receivable
On event perform administration for opening new accounts and employee accounts in the current accounting system
Qualifications & Experience:
Education: Degree in accounting or finance discipline
Indonesian (fluent) and English (fluent)
At least 3 year experience in oil & gas accounting
Willing to be contracted
Knowledge, Technical or Professional Skills:
Good working knowledge of SAP accounting system and Vision Excel are preferred
Understanding of oil & gas accounting principles
This Position will be hired under third party contractor
Should you are interested with the position & meet the qualifications required, please send only your latest resume (in MS Word or PDF format with size no more than 1 MB) to:
recruitment@eniindonesia.co.id
(Please mention the position title on the email subject: Apply for (name/position code)
Please note that applications may not be reviewed if received after 22 December 2016. We regret that only shortlisted candidates will be notified.
Please be aware that eni will never ask the applicant to pay any fee or appoint any travel agent for the selection process. All communications that ask the applicant to pay any fee or use specific travel agent are fraudulent & scam.