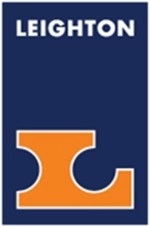 LEIGHTON ASIA, established in 1975, is a leading international construction company, delivers a portfolio of high-profile infrastructure projects throughout Asia, operations specialize in civil engineering and infrastructure, rail, roads and tunnels, as well as building works.
We are a member of the CIMIC Group, one of the world's largest leading international contractors and the world's largest contract miner. Our Group Principles are Integrity, Accountability, Innovation and Delivery. Safety is more than a Principle, it underpins everything we do.
As a leading construction provider, Leighton Asia is what it is today because of our people. Our people are the key asset driving the business. One of the Group's highest priorities is to create a rewarding, challenging and safe workplace for all our people.
We invite high-calibre candidates to fill the following position in Hong Kong.
Engineers (M&E) at all level
Job ID 494431
Duties and responsibilities:
Monitor and supervisor subcontractor to complete the project on site
Review sub-contractors' drawings and material submission for client
Coordinate with sub-contractors and clients ensuring technical and safety standards
Manage site quality control including work schedule, progress, material and equipment
Perform supervision and inspection works on site
Requirements:
Higher Diploma or above in Electrical or Mechanical Engineering or Building Services
Minimum 3 years experience in M&E project (MVAC / FS / T&C / Plumbing & Drainage experience)
Proficiency in both written and spoken English and Chinese
Good communication skill and team player
Multiple locations
Interested parties, please apply with full resume stating present and expected salary in your application. By submitting your personal data for recruitment purposes, Applicants understood and agreed that the Company may retain such personal data up to a period of two years for the recruitment of any suitable position within the Company.
Information provided will be treated in strict confidence. Applicants who are not invited for an interview within 8 weeks may consider their application unsuccessful for the applied post.