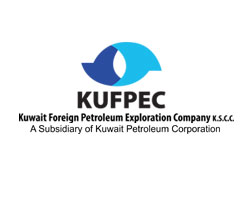 KUFPEC AO Indonesia requires highly qualified individual to join our Jakarta team including our newly established KUFPEC Indonesia (Anambas) B.V. as:
Drilling Engineer
Job Scope
Prepare Drilling Program and designs the well in line with company, safety and industry standards
Provide technical support on Well Engineering matters such as Drilling Program, Well Cost Estimates, Mud Engineering, Cementing, Directional Drilling, Well Testing and Wireline Operations
Preparing Well Cost estimates (AFE) and Risk Assessment
Reporting and optimizing Drilling operations; also liaise with SKK Migas when required
Provide day to day technical support on Drilling, Completion and Workover operations
Work on Logistics and reporting of Well operations
Minimum Requirements
BSc Engineering degree (Petroleum, Mechanical preferred)
Minimum of 6 years Offshore Drilling Engineering & Operation Experience
Experience in designing Exploration, Appraisal and Production wells
Experience and involvement in Rig Operations during Drilling
Experience and Involvement in Tendering for Offshore Drilling contracts
Well control proficiency. Commitment to safe, environmentally sound well construction.
Demonstrated Competency in: Well Control and Well Control Equipment, Directional Drilling Operations, Liner Hanger Design and Installation Operations, Synthetic and HP WBM Technology, Wellhead and Downhole Equipment, Cementing Operations, Onshore and Offshore Rig Operations
Fluent in English (demonstrated verbal and written skills), also communication and interpersonal skills
Demonstrated ability to use common PC software (MS Word, Excel, PowerPoint, and Project) as well as functional specific software (Well View, Landmark (i.e Compass, Stress check) , Well Cat, SAP etc).
SUBMISSION WITH LESS THAN PROVIDED REQUIREMENT YEAR OF EXPERIENCE ABOVE WILL NOT BE CONSIDERED OR REPLIED TO.
KUFPEC is an equal opportunity employer who rewards based on performance and results.
Email your application, enclosing CV to: krvioffice@kufpec.com
Please insert the position on subject of your email