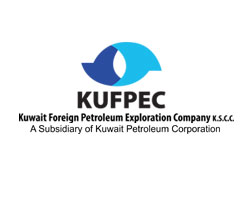 Kuwait Foreign Petroleum Exploration Co. K.S.C.
A subsidiary of Kuwait Petroleum Corporation
KUFPEC Regional Ventures (Indonesia) Limited requires highly qualified individuals to join and strengthen our Jakarta team as:
Petroleum- Economist (Code: SRPECO)
B. Eng. in Petroleum engineering.
Working understanding of drilling, reservoir and field operation activities, financial and economic related matters.
High proficiency in required technical, commercial and economic analysis.
Expertise in technical and economic software packages (PROSPER, Eclipse, PEEP) or industry equivalent software program/packages.
Experience in field development planning, partner relations and economic feasibility studies on individual projects.
General Requirement
Indonesian citizen
Good understanding of HSE laws and E&P industry regulations
Excellent English skills, oral and written
Experience in project and team management
Motivated self-starter, strong personality, capable of working independently with limited resources within tight time constraints.
SUBMISSION WITH LESS THAN 8 YEARS OF EXPERIENCE WILL NOT BE CONSIDERED OR REPLIED TO.
KRVIL is an equal opportunity employer who rewards based on performance and results.
Email your application, enclosing CV within February 18, 2017 weeks to: krvioffice@kufpec.com
Please insert the position code SRPECO on subject of your email (only short listed candidates will be notified)