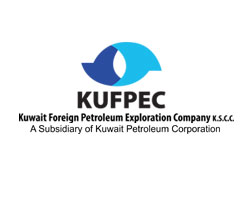 KUFPEC AO Indonesia requires highly qualified individual to join our Jakarta team including our newly established KUFPEC Indonesia (Anambas) B.V. This position shall be a one (1) year contract extendable under 3rd party arrangement.
Drilling Contract Specialist (3rd Party Contract)
Responsibilities:
Drafting contracts for all Offshore Drilling Services
Work closely with the Drilling & Engineering Departments in developing work scopes, prepare invitations to tender (ITT's) and requests for quotations (RFQ's), prepare tender and bid documents.
Coordinate technical and commercial evaluations, prepare draft contracts and negotiate commercial terms.
Cost identification and savings through improved contract pricing structures.
Protection against liabilities and claims and secure compliance with all contractual and legal obligations.
Experience & Qualifications
The successful candidate will have a minimum of six (6) years and maximum of ten (10) year's relevant procurement and contracting experience within the upstream oil and gas industry specifically in Offshore Drilling. Specific experience and expertise is required:
Experience in a Contract and procurement role on Offshore Drilling activities, including drafting and formulating contracts, for Rigs, tangible items and drilling services.
Experience gained within an operator environment would be beneficial.
Strong presentation and negotiation skills.
Experienced in strategic sourcing and SCM processes, and PTK-007 certified or LSP Hulu Migas
Degree qualification in a relevant discipline e.g. Supply Chain Management, Business Studies, Law, or Engineering
SUBMISSION WITH LESS OR MORE THAN PROVIDED REQUIREMENT YEARS OF EXPERIENCE ABOVE (6 – 10 YEARS) WILL NOT BE CONSIDERED OR REPLIED TO.
KUFPEC is an equal opportunity employer who rewards based on performance and results.
Email your application, enclosing CV to:
krvioffice@kufpec.com
Please insert the position on subject of your email
(only short-listed candidates will be notified)