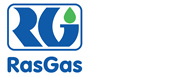 RasGas
Qatar is a country transformed: In little more than a decade It has become the world s largest supplier of liquefied natural gas (LNG) and a world leader in gas-to-liquids production. it has one of the fastest growing economies in the world. Qatar occupies a peninsula that extends 160km north into the Arabian Gulf. Its desert interior contrasts dramatically with its shimmering coastline, the modern architecture of Doha, the metropolitan capital and the complex geometry of its oil and natural gas processing plants. Of the 1.7 million inhabitants, 45 percent live in Doha.
RaGas Company Limited (RasGas) is one of the world s premier Integrated LNG enterprises. Since its creation in 1993, RasGas has developed world-class facilities for the extraction, storage, processing and export of LNG, and has entered into long-term agreements to supply LNG to customers in Korea, India, Italy, Spain, Belgium, Taiwan and the Americas. RasGas has seven LNG trains in operation, with a total production capacity of approximately 37 million tonnes of LNG per year.
A competitive compensation and benefits package along with career development and corporate growth prospects, an emphasis on a healthy balance between work and life, and a multicultural and safety-oriented environment are ail part of a career at RasGas.
WE ARE PLEASED TO INVITE APPLICATIONS FOR THE FOLLOWING CAREER TRANSFORMING OPPORTUNITIES
These roles are offered on Resident Assignment in Qatar, on long term (indefinite term contract) employment opportunity with attractive tax free salaries and benefits Including annual bonuses, free housing accommodation, medical and dental care for employee and immediate family members resident in Qatar, educational assistance for up to 4 school age children, annual leave ticket allowance for self and family, end of service benefits,
UTILITIES OPERATORS
Applicants should have a minimum of 5 years in depth experience in operating and monitoring the following plants and equipments: Fuel Gas/ Sour Fuel gas system, cooling water pumps and exchangers, desalination plant, potable water units, de-mineralizing units and softeners, nitrogen operators and cryogenic equipments. Air compressors and dryers, Flare system and sour/wet dry flare knock out drums, DCS, PLC, Foxboro, Etalba and Fire gas system, Permit to work system, Emergency response.
POWER OPERATORS
Applicants should have at least 5 years experience in operating and monitoring Gas turbines with DLN Technology, Frame V/VI GE turbines and generators, Boilers and heat recovery steam generators. Mark VNI supertonic control system, Fire & gas system, Electrical network control system, Emergency response.
Applicants are required to produce original plus one copy of certificates, passport copy and 2 passport-sized photographs at time of attending the interview.
For more Information and apply your CVs, please visit www.gunamandiri.com, page career
PT GUNAMANDIRI PARIPURNA
Head office: JI. Kapten Tendean No.24,
Mampang Prapatan, Jakarta Selatan 12720, Indonesia
Tel: 021-7191060 (Hunting), Fax: 021-7191017