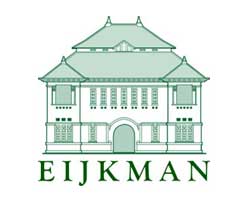 INVITATION TO JOIN THE EIJKMAN INSTITUTE RESEARCH ACTIVITIES
If you are keen, dedicated, willing to work hard, have a good academic record and would like to be in the forefront of science and technology, you are the right person to join the Eijkman Institute for Molecular Biology.
To support our research activities in emerging infectious disease and forensic genetics, we invite applicants as for RESEARCH ASSISTANTS.
Candidates could have the following background: a degree of MD / DVM or Bachelor in Science or Microbiology or virology and preferably should hold a good academic degree (IP > 3.0 or equivalent), has 1-2 years laboratory experience in a biological science, molecular genetics and have an interest in the molecular biology of disease, human genetic diversity and forensic. Experience in cellular or molecular techniques would be advantages but not essential. Proficiency in English is essential. Candidate will be trained in a wide range of technique used.
Please send letter of interest and curriculum vitae with your photo and the name of two referees  to:
Deputy Director
Eijkman Institute for Molecular Biology
Jl. Diponegoro 69, Jakarta 10430