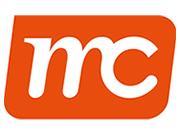 MC Online Pte Ltd
Marshall Cavendish Online is one of the largest e-Learning solution and service provider in Singapore.  Its flagship product, the LEAD e-Learning portal, integrates a full featured e-Learning platform with rich multimedia interactive content, and is being used by more than 120 schools and 200,000 students in Singapore.  Marshall Cavendish Online trainers are sought by and deployed to many Singapore schools to assist in their infocomm technology needs and training.
Besides providing schools with an e-learning platform with exceptional standards, our LEAD portal also provides the means for students to excel by making schoolwork enjoyable and fun through the creative use of technology.
To meet the growing e-learning needs in schools, Marshall Cavendish Online continues to invest in technology to enhance our product offerings, and development of more and more pedagogically sound multimedia rich content aligned with the school curriculum.
Marshall Cavendish Online is a member of the Marshall Cavendish Publishing Group.
IT Trainer
Responsibilities:
Working in local school environment (stationed in school)
To provide quality IT training
To conduct IT based customized training to students and institution staff
To provide software and partial technical assistance to both staff and students
Work closely with the Head of IT Department in spearheading IT initiatives
Moderate travelling required
Good career prospects
 Requirements:
Must possess at least a Diploma in Multimedia / Information Technology or Computer Studies
Minimum one year of experience in teaching or training
Proficient in Programming, Microsoft Office, Adobe Photoshop, Macromedia Flash and Macromedia Dreamweaver
Basic knowledge in PHP and Javascript
Dynamic, confident, articulate and possess good communications skills
Strong command in English (both written and oral) and able to speak Mandarin
Experienced training in local schools and institutions and web-site designing will be advantageous
Passion for teaching
Fresh graduates may apply
Interested applicants, please email a comprehensive resume stating your current and expected salaries to: siewpengkoh@mconline.sg