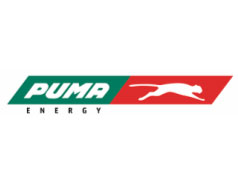 Puma Energy International is a rapidly expanding, midstream and downstream oil company operating in 32 countries worldwide. Headquartered in Geneva (Switzerland) with regional offices in Johannesburg (South Africa), San Juan (Puerto Rico) and Singapore, we are a responsible supplier and storage facilitator of high-quality petroleum products and one of the largest independent fuel storage operators.
Indonesia is one of our key market: our focus is on long-term investments and lasting relationships. We are continuously strengthening our capabilities with investment in high quality infrastructure. To achieve our vision and mission together with our great team, we invite talented individual who seek for challenges to join our company.
The position is for contract employment. Candidates must be fluent in English and Bahasa Indonesia.
Jr Accountant
(Jakarta)
Function:
Perform a variety of accounting activities in accordance with accounting principles and standards to control the organization's financial resources and ensure that it complies with all relevant regulations, laws, and reporting requirements. Follow established procedures and guidelines to accurately maintain the organization's financial records and transactions.
Key Responsibilities:
Manages general accounting and treasury functions
Perform and review account reconciliations
Coordinate the issuance of monthly reports and financial reports
Keep control of such legal books and records of accounts as: General Ledger, Sales Records, Purchases Records, and Inventory.
Coordinate, monitor, and execute independent audits
Competencies:
Ability to prioritize and schedule work
Meet multiple deadlines
Communicate effectively, both orally and in writing, and remain calm in under pressure situations
Leadership skills
Demonstrated ability to work on multiple projects in a high demand environment
Good organizational skills.
Requirements:
Bachelor degree in Accounting or Finance
1 years of experience in a similar role
Accounting knowledge, both Indonesian GAAP and IFRS
Knowledge of applicable local laws, codes and regulations
Ability to compile, analyze data.
Familiarity with Navision and Hyperion is preferred
Candidates must be fluent in English
Qualified candidate should submit an application letter together with comprehensive curriculum vitae to:
To apply, please visit www. http://www.pumaenergy.com/en/careers/job-search
Jobs Search -> Select Regions Asia -> Select Country Indonesia