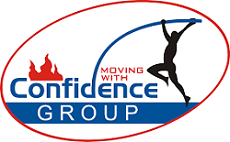 THIS CHAIR NEEDS YOU
We are a Multinational Company with headquarters in India, are aggressively planning expansion in Indonesia with investment plans of over 20 million dollars for the next year. To augment this growth plan we require for our LPG & CNG business at Indonesia:
Chief Executive Officer: Will be involved, in all aspects of our business from the outset, from Customers to Suppliers to Current Operations / Business Expansion in Indonesia. Will be in close coordination with the CMD / Director In-charge. Should have a sound commercial experience of 15-20 years, with the last 5-10 years exp. in top management in a Reputed Organization. MBA/CA would be an added advantage. Will be responsible for the overall growth and success of the unit.
Chief Finance Officer (CFO) : A qualified CA/ICWA With minimum 10 years of experience in heading Accounts and Finance Department of any company. Should have experience in managing fund. flow.
Commercial Managers: Graduate, having good commercial sense, man management skills and liaison skills. Preferred technical qualification with 5-8 years experience, operational control ability, awareness of regulatory norms for industries and liaison with Govt. authorities.
Plant Managers: Any Graduate with 3 to 4 years of Experience in similar position.
All the jobs challenging work environment, coupled with the best in the industry compensation package. You may apply in strict confidence to hrd@confidencepetro.com, confidencepetro@gmail.com
www.confidencepetro.com