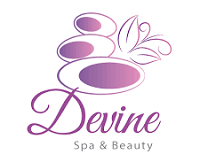 Schletterer Wellness & Spa Design are a worldwide leading enterprise group in the planning and realization of high-quality destination hotels and resorts, leisure and theme parks, health and therapy centers, hot springs resorts and day SPAs.
For over 20 years we have been setting standards and have impressed our clients with unique solutions and standards of the highest quality.
The most important factor for our enormous success and the international expansion linked to it, is the everyday engagement of our motivated employees. Due to the consistent growth we are looking for a
Consultant for our branch in Dubai (m/f)
Your qualifications:
You are required to have a building construction and/or building equipment education (or comparable) as an engineer, architect or construction engineer and bring at least five years of occupational experience in one of these areas. Experience in customer service, project management is also required and a strong link to the spa industry would be a bonus. Very good English skills need to round off your qualification profile and German skills would be advantageous.
Personal qualities:
The need to work independently and on your own authority
A structured and methodical approach to work
A professional manner
Strong communication skills
Be creative, goal orientated and flexible
Able to work under pressure
Able to present our projects in an enthusiastic manner
Duties:
Your job profile can be summarized as conceptional and technical consultation for holistic spa projects within the project development phase including planning service acquisition by means of your convincing spa conceptional and technical know-how. Remaining a key link to the client during the full planning and realization phase, your main project management work ends when the project is handed over to a detailed interior and technical planning project manager after having successfully passed the conceptional and development phase under your guidance.
After intensive on the job training, you will be responsible for the consultation and initial project management for clients in the 4 & 5 star hotel sectors within Dubai.
As a central contact person for our clients, you will need to gain their confidence by practicing following duties:
Independent project/customer acquisition, client consulting
Coordination of the assigned concepts and project development work between our clients and our head office design and project management team
Participation at project meetings and responsibility for technical clarifications
Support of the draft and concept development as well as concept presentation
Maintaining and expanding contacts
We offer:
An interesting and diverse area of responsibility in a fast growing international organization. We are a motivated, young team with a very good work environment, personal possibility for development and can offer a competitive salary.
If you would like to participate in our company's success send us your application including a photo and your salary expectation.
Office Dubai:
The Wellness & Spa Company LLC
Suite 2803, Grosvenor Commercial Tower, P.O.Box 191175, Sheikh Zayed Road, Dubai
FAO Ms Joanne Stock, fax. + 971 4 3296602
E-Mail: office.uae@schletterer.com