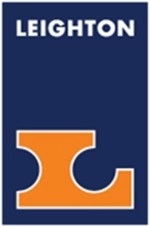 LEIGHTON ASIA, established in 1975, is a leading international construction company, delivers a portfolio of high-profile infrastructure projects throughout Asia, operations specialize in civil engineering and infrastructure, rail, roads and tunnels, as well as building works.
We are a member of the CIMIC Group, one of the world's largest leading international contractors and the world's largest contract miner. Our Group Principles are Integrity, Accountability, Innovation and Delivery. Safety is more than a Principle, it underpins everything we do.
As a leading construction provider, Leighton Asia is what it is today because of our people. Our people are the key asset driving the business. One of the Group's highest priorities is to create a rewarding, challenging and safe workplace for all our people.
We invite high-calibre candidates to fill the following position in Singapore.
Job Duties
Conduct regular site visits and coordinate with relevant project teams to review project information against contract requirements
Update monthly project progress data on an on-going basis
Enter cost details into the JD Edwards project cost control system in a timely manner
Provide accurate inputs to supervisor for preparation of monthly progress claims to the client; Create draft claims documents as directed by supervisor
Create draft agreements for sub-contracted work and seek approval from supervisor
Conduct site visits on a regular basis to track progress against sub-contract requirements
Produce and maintain month-end cost-to-date and forecast costs for sub-contractors
Highlight deviations from plan to supervisor for subsequent action planning and corrective action
Conduct site visits to verify accuracy of sub-contractor claims for cost variations, etc.
Respond to correspondence received from sub-contractors in a timely manner in line with sub-contract requirements
Seek support from supervisor and/or project teams as required
Track cost of all charitable donations attributable to the project
Raise invoices for all surplus/demolished materials sold, in a timely manner
Follow up for timely receipt of payment from buyers of surplus/demolished material
Update records of all donations, sales of surplus/demolished materials, etc. on an on-going basis
Job Requirements
Diploma/Degree in Quantitative Surveying or related area
Total work experience: 2+ years for experience in quantity surveying
Knowledge of legal aspects relevant to contracting
Planning & time management skills
Interested parties, please apply with full resume stating present and expected salary in your application. By submitting your personal data for recruitment purposes, Applicants understood and agreed that the Company may retain such personal data up to a period of two years for the recruitment of any suitable position within the Company.
Information provided will be treated in strict confidence. Applicants who are not invited for an interview within 8 weeks may consider their application unsuccessful for the applied post.
For more information about Leighton Asia, please visit our Leighton Company Website.