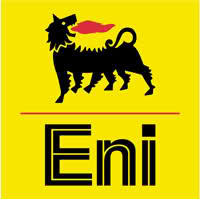 Eni is a major integrated international oil and gas company based in Italy, with interests in 73 different countries and employs approximately 33,000 people worldwide. Eni has Exploration & Production activities in Italy and other areas worldwide such as West & North Africa, United States, South America, North Sea, Kazakhstan and Asia.
Eni In Indonesia currently holds participating interests in 14 PSCs of which 10 are as operators. The PSCs are spread from the western part (Krueng Mane, Aceh) to the eastern part (Arguni I, Papua Barat), and also from north border (Ambalat, northern Kalimantan) down to the south border (West Timor, Offshore Timor Sea, Nusa Tenggara Timur). The unique locations of Eni in Indonesia's portfolio areas, reflects the company's philosophy in operating in core business areas as well as frontier areas to manage the risk and achieve the best possible results in terms of hydrocarbon discovery. To support its progressive growth and build the organizational capability, Eni in Indonesia is inviting candidates who possess relevant education background, experience and competencies to join our company.
We are looking for qualified personnel with high motivation, initiative and integrity to fill in the following positions:
Offshore Subsea Control Residence Engineer
Purpose:
Reporting to the Maintenance Supervisor, the Offshore Subsea Control Residence Engineer is responsible to define appropriate subsea control field maintenance policies and procedures including subsea control advise to maximize the Operations' efficiency of Eni's Jangkrik facilities
Offshore Subsea Specialist activities will be conducted in safe manner with maximizing field production efficiency, while minimizing the total maintenance cost (production downtime, spare parts, man power, etc.) and meet daily production targets whilst complying with company guidelines and legal requirements
Main Accountabilities and Responsibilities:
Implement Subsea System maintenance and integrity program for surface and topside facilities to maintain availability and reliability target. To coordinate with FPU Sr. E&I engineer and Sr. Mechanical Engineer for topside facilities work.
Provide subsea control engineering supervision to field operations.
Proactively identify and develop ideas for improvements to the Subsea system that can add value to the asset.
Provide operations subsea control input and support to future field development.
Engineer and design subsea control modifications to gas plant and offshore facilities.
Develop technical skills to improve capabilities.
Provide early troubleshooting in case of anomalies and participate in Root Cause Analysis for significant equipment failures.
Develop operating procedures and guidelines.
Managing relevant reporting and administration work based on the needs of the respective organization (including data recording, correspondence, etc)
Coordinating subsea engineering advice and support to maximize operation's efficiency.
Assist with preparation of short term and long term production forecasting.
Assist in preparation and maintenance of annual operation's team budget.
Improve existing techniques for reporting production efficiency. Provide feedback on subsea asset performance to senior management, business partners and government.
Create profiles with subsurface to confirm future facility capacity requirements.
Demonstrate appropriate safety behaviours and commitment to environmental policies.
Ensure production activities are carried out in compliance with all relevant procedures and legal requirements.
Using experience and knowledge to lead investigate and rectify operational problems.
Proactively analyse field data and develop action plans to improve production performance that can add value to the asset through improved reliability and uptime.
Ensure safe start-up and shutdown of process facilities.
Progress all MOC (Management of Change)'s including gaining technical and budgetary approval and interfacing with facility and Project Engineering, ensuring that all changes to equipment design, type or functions are controlled by application of applicable company Management of Change procedure.
Develop Subsea Plant Operating Procedures and guidelines for all Jangkrik subsea operation facility.
Ensure that all operation tasks are carried out according to Company's established policies, procedures and professional standards.
Ensure appropriate risk assessments are carried out for all operation activities, with particular attention to recognize the impact of change.
Apply the lessons learned from design reviews, receiving inspections, and risk management findings and support team performance by sharing knowledge and best practices.
Main Interfaces:
Internal
Operations HSE
Maintenance team
Operations team
Subsea Engineering Team and Manager
External
Contractor Project Manager
Local authorities
Vendors
Qualifications & Experience:
Education
D3/Polytechnic degree major in Instrumentation, Control or Electrical Engineering
Engineering degree (preferred) major in Automation or Electrical engineering.
Experience
5 years of Oil & Gas Industry experience specific in Subsea production system installation, service and operation.
Experience in the use of application of Subsea software
Experienced in operation for offshore gas facilities is beneficially
Language
Fluent in English and Bahasa Indonesia
Health, Safety and Environment (HSE):
Comply with requirements of the Safety, Health and Environmental laws of Indonesia and obey the corporate policy of Eni Indonesia on Safety, Health and Environment, and to practice Eni Indonesia Safety Systems.
Provide and maintain safe and healthy conditions of work to subordinate personnel and control over the compliance by the personnel all safety and labour protection rules and regulations
HSES awareness in all duties and activities / compliance enforcement with general HSES rules
Required Competencies:
Technical
Gas processing and operation technology
Familiar with the subsea control design and philosophy in particular Master Control Station (MCS), alarms and trending on MCS operation from HMI, architecture of MCS-DCS and interface with the ESD system, and system backup
Extensive experience and exposure to Root Cause Analysis and troubleshooting of operational equipment with state of the art diagnostic techniques.
Experience in the design, installation, commissioning and operations of subsea control system.
Knowledge of subsea system, ORF and Offshore operations desired.
Wells and facility pre-commissioning, commissioning, and start-up experienced.
Production Operations: Maintenance Management, Predictive/ Corrective Maintenance, Operation/Maintenance Advising.
Maintenance Engineering: CMMS Activities, Maintenance Engineering, Maintenance System Auditing, Maintenance Advising in Project Phase, Reliability/Availability analysis techniques knowledge, Maintenance systems and policies knowledge.
Organization Processes: Local legislation, Internal Standard, Feedback development and diffusion, Technical Audit and Design review, Documentation Management.
Support and Technologies: Standard ISO, TQM and Quality System, Technical requirement and Standard.
Compliance: Local/National and International Standard and Codes, Health, Safety, Environment, Quality.
Capable in terms of the operation/maintenance management of Oil & Gas Platforms offshore or Onshore receiving Processing Facility.
Familiar with P&ID, PFD, Cause & Effect Matrix.
Capable in PLC and Scada system is an advantage
Training and Certification
Employment Induction including HSE Awareness
T-BOSIET (1st time) or T-FOET (refreshment)
Personalities:
Integrity & values
Driving for results
Value Creation Focus
Teamwork & cooperation
Initiative
Analytical thinking
Information seeking
Concern for order
Team player
Working Conditions:
Should you are interested with the position & meet the qualifications required, please send only your latest resume (in MS Word or PDF format with size no more than 1 MB) to:
Recruitment.id@eni.com
Please mention the position title on the email subject: Apply for (position title)
We regret that only shortlisted candidates will be notified.
Please be aware that Eni never request the applicant to pay any fee or appoint any travel agent for the selection process. All communications that request the applicant to pay any fee or use specific travel agent are fraudulent & scam. The application can only be send through the above email.