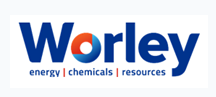 You can expect a lot from a career at Worley
Together, our nearly 60,000 people across 60 countries have already achieved many industry firsts. And we've broken several records along the way.
We're excited about the challenges ahead as the energy transition gathers pace. If you ask us, there's never been a more rewarding time to work in the energy, chemical and resources sectors.
Whatever your ambition, there's a path for you here. And there's no barrier to your potential career success
Processing Analyst (APAC) – KUA00IV
Primary Location: MYS-KL-Kuala Lumpur
Job: Accounting
Schedule: Full-time
Employment Type: Employee
Job Level: Entry Level
Reporting Manager Title: Processing Manager (APAC)
About the Processing Analyst (APAC) role:
In this processing heavy role, you will be responsible for delivering timely and accurate Invoice Processing, IExpense, Contractor, Billing & Journal Processing to Vendors, Contractors and Employees as well as processing services to the countries across Asia Pacific (APAC).
Key Responsibilities :
Ensure all finance transactions within designation are accurately and timely processed within the agreed SLAs, also adhering to the statutory requirements and company guidelines
Act as first level of escalation to the customer; coordinate with team members for effective handling of operation support, data analysis, customer complaints and issue resolution.
Keeps up to date with process changes impacts and escalates change requirements on SOPs and reference materials.
Prioritize activities and assign resources to achieve optimum efficiencies
Accountable for individual performance on productivity and agreed KPIs as stated in service level agreements and internal team goals
To succeed in the Processing Analyst (APAC) role, you will need to ensure accurate completion of high volume invoice/expense payments and contribute to the records of AP by filing all source documents and system generated reports and prepare reports and other documentation for management as and when required.
Key Requirements :
3 years working experience in accounts payable/ finance
Experience in planning and execution of finance transaction tasks i.e. Invoicing, iExpenses, Journal postings, Billing etc.
Knowledge in various finance processing procedures and practices, multiple accounts payable cycles and high-volume transactions
Relevant tertiary qualifications: Degree in Accounting, Finance, Mathematics, Commerce or Business Administration
Able to identify issues, problems and opportunities; make timely decisions; develop appropriate and innovative solutions; and ask for assistance if required.
Kindly apply online or send your resume to : careers.bsc@worleyparsons.com