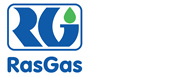 RasGas Company Limited (RasGas) is one of the world's premier integrated liquefied natural gas (LNG) enterprises and has an enviable reputation for being a safe and reliable supplier of LNG that has transformed a regional resource into a key component of the global energy mix.
Since its creation in 1993, RasGas has developed world class facilities for the extraction, storage, processing and export of LNG, and has entered into long-term agreements to supply LP4G to customers in Korea, India, Italy, Spain, Belgium, Taiwan, and the United States of America.
In a relatively short period of time, RasGas has emerged as a leading player in the global natural gas industry, supplying and delivering LNG to an international portfolio of customers, with a fleet of long-term chartered LNG tankers and initiating technology-led projects such as the production and sale of helium.
The significance of Qatar s energy resources and of the part played by RasGas in extracting and distributing those resources continues to grow. In 2010 RasGas seventh LNG train came online, boosting the overall LNG production capacity of RasGas to approximately 36.3 million
WE ARE PLEASED TO INVITE APPUCATIONS FOR THE FOLLOWING CAREER TRANSFORMING OPPORTUNTIES
SHIFT SUPERVISORS
This position leads a team of people to meet the day to day requirements of the job. The Incumbent will provide functional leadership for the safe, reliable and environmentally sound optimized operation of RasGas onshore gas processing facilities. Applicants must have a Diploma or Technicians Certificate in a related engineering discipline with a minimum 7 years experience in LNG, LPG, Sour Gas Treatment, and/or Sulphur Recovery, processing plants, of which a minimum of 3 years in a Supervisory role.
PANEL/SENIOR OPERATORS
Working as part of a team, these positions are responsible for the day to day operation of RasGas Onshore Gas Processing Operations, in a safe, reliable and environmentally sound manner.
Applicants should have a minimum of Secondary education with at least 5 years experience in LNG, LPG, Sour Gas Processing, Sulphur Recovery, Refinery or a similar process environment together with a mechanical aptitude and a basic knowledge of process instrumentation and DCS Operations.
Applicants are required to produce original plus one copy of certificates, passport copy and 2 passport-sized photographs at time of attending the interview.
ONLY SHORTLISTED CANDIDATES WILL BE CONTACTED.
PT GUNAMANDIRI
Head office: JI. Kapten Tendean No.24,
Mampang Prapatan, Jakarta Selatan 12720, Indonesia
Tel: 062-21-7191060 (Hunting), Fax: 062-21-7191017
Email: rasgas@gunamandiri.com
www.gunamandiri.com