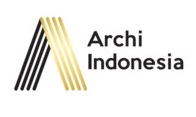 Archi Indonesia is an Indonesian based pure gold mining company, with a focus on gold in Indonesia, with the head quarter in Jakarta. Our subsidiaries in Manado – North Sulawesi, PT. Meares Soputan Mining (MSM) and PT. Tambang Tondano Nusajaya (TTN) at Tokatindung Project Site – are currently seeking below professional in order to support our seamless operation:
MAINTENANCE TRAINING FACILITATOR (CODE : MTF-II/19)
Location : Toka Tindung
The Training Facilitator will be part of a group that will be responsible for Planner Supervision job, for maintained the training for all maintenance department member to comply there skill base on training matrix already approve by Maintenance Manager.
Duties:
Prepared the training master schedule base on training matrix already approve by Maintenance Manager
Organize the training for Maintenance Mechanical, Electrical, Rigging, Planner, Project
Prepare Training Budget for all section
Write summary reports of findings and recommendations on plant repairs
Requirements :
At least 10 years engineering experience in an industrial environment, preferably mining, but construction and other heavy industries including oil and gas, cement or manufacturing would be considered. Some of this experience must have been in a supervisory role;
Have experience for maintenance process plant trainer;
Exposure to the field of maintenance management would be well regarded;
Has additional related courses to trade discipline;
Able to speak & write in English;
Consistent under pressure;
Familiar with Microsoft Project, Excel, Word;
Able to demonstrate the awareness of corporate safety & environmental.
Applicants who are qualified and residing in Surrounded Village of PT. MSM, North Sulawesi will be our priority. Please submit your application letter, CV, Education Credentials, ID Card (KTP) and recent photograph.
Email to: recruit@archimining.com
(Put the job code on your subject email)
Maximum file attachment by email : 500kb
Human Capital Department