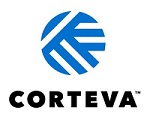 Corteva Agriscience ™ serves to enrich the lives of those who produce and those who consume, ensuring progress for generations to come. Our employees fulfill this purpose everyday by building/participating in an inclusive culture where we encourage each other to stay curious, think differently, act boldly and do what's right for our customers, our co-workers, our partners and our planet. With over 20,000 team members from 130 countries, innovating in 140 world class R&D facilities, we have the resources, leadership heritage and partner ecosystem to make a meaningful impact now and into the future.
Field Development Specialist
Req ID: 211347W-01
Description
Accountable for flawless field trial execution: Selecting sites based on technical objectives, understanding and writing of protocols, forecasting sample needs and organizing local shipments of test items. Accountable for exact planting, applications and evaluations as well reliable upload of data to pertinent data bases. Accountable for destruction of crop after trial completion according to local regulations.
Organizes field tours upon request and selects appropriate trials to support decision making in a regional/global trial program.
Summarizes data from own trials as well as data from other field scientists and provides key observations and recommendations on product performance to the Program Leader in IFS and cross functional product development teams.
Product development management under the direction of Local Product Concept Team (LPCT) and explore faster and lower cost ways for product developments and the registration grants by managing Research Cycle.
Conducting cross-discipline research work with a flexible model; including grower-collaborators, public / private research organizations, etc.
Series of process regarding official field tests (test design, negotiation with the association/test facility, participation to the official test review and to summarize the results of the tests and ensure to report to RAS.
Qualifications
Broad knowledge in agronomy, pest, pest management and chemicals.
Highly adept in navigating the Ag industry.
Advanced understanding of product management and launch process
Clear understanding of the technical trends including competitive products.
Understanding of regulatory affairs.