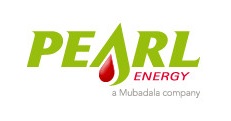 Pearl Energy is an upstream oil and gas company with exploration, development and production activities in Southeast Asia. Pearl is a subsidiary of Mubadala Oil & Gas (MOG), wholly owned by Mubadala Development Company, the investment and development firm of the Abu Dhabi Government, the United Arab Emirates. We are currently looking for Indonesian National candidates to fill in the following position in our Indonesia Business Unit:
General Role and Requirement
IT OPERATIONS SUPPORT
Provide IT and systems support to staff, maintain software and hardware, oversee the storage of data and continuously maintain the library and system back-ups.
Establish and maintain IT systems by checking performance, supporting users, and liaising with counterparts at regional/global IT if systems need to be changed or expanded, to ensure that the appropriate level of systems is in place for Indonesia office.
Build and maintain appropriate data management solutions, store technical data (including daily systems back up) in the form of a library to ensure that important information is kept in a logical, secure and easily accessible manner.
Provide fast and effective IT supports to employees including the provision of new hardware and software when required, in order that employees are able to complete their tasks using appropriate and well maintained IT solutions.
Maintain other non-IT specific technical requirements for Indonesia office including the telephone system, door access control system, projectors, camera system to ensure that employees have the appropriate environment to work in.
Bachelor s Degree in Computer Information Systems, IT Systems, Networks or similar discipline.
Minimum 3 years of experience in a similar role, preferably in oil and gas sector and familiar with geosciences technical software.
All candidates must be fluent in English and Bahasa Indonesia (oral and written), and have high level of communications & interpersonal skills, teamwork skills, and practical IT knowledge.
For further information and to apply online please visit
http://oilandgas.mubadala.ae/en/careers/mubadala/job-search
All applications are appreciated and will be treated confidentially.
Only qualified/short-listed applicants will be invited for further process.