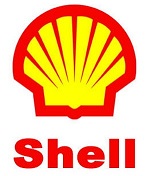 Shell began operations in Indonesia more than 100 years ago and can look back on a rich history with Indonesia. At Shell Indonesia, we believe that diversity is the key, it will help our drive to innovate and make sure that our employees' ideas will travel. We offer an exciting platform from which you can deliver and excel. Shell Indonesia manages business operations that include marketing and trading oil products directly as well as through its appointed distributors. In 2006, Shell started its Commercial Fuels business in Indonesia: we provide bulk fuels and related technical support to the Industrial and Transport Sector. Shell Indonesia is also planning to establish a significant presence in the upstream sector.
Please find below the position that we currently looking for:
Country Security Manager (CSM)
Job Purpose:
To provide enhanced Corporate Security leadership on strategies for risk identification and mitigation design.
To provide assurance and accountability to Shell Businesses operating in Indonesia that the risks to Shell assets, projects, staff, information and reputation from security threats are managed within acceptable limits.
To maintain a professional security capability inside Shell and to continuously improve the security performance of the organization in a diverse operating environment.
Dimensions:
The position will impact across the various Businesses in Indonesia where Shell has a Downstream and Upstream footprint, including Capital Projects.
 The incumbent provides direct support to the Country Chairman (CCh) and Country Coordination Team members of Shell Indonesia, and is line-managed by the Regional Security Manager (RSM) Asia Pacific in Singapore.
The position is based in Jakarta, Indonesia, on Local terms.
The position will have a significant impact on the further professionalization of the Security Function. The incumbent functionally manages a network of Business Security Focal Points, security contractors and security service providers.
The incumbent has the responsibility for the oversight and influence of all security costs to the organization in Indonesia.
Accountabilities:
Develop and maintain a secure business environment across Shell's Business footprint in Indonesia.
Manage the security intelligence process, identify and assess security threats, and ensure that assessed the risks are brought to senior management's attention with appropriate advice on mitigation.
Ensure the timely delivery of relevant security assessments and plans for Capital Projects, and provide quality control on security deliverables for Capital Projects as appropriate.
In collaboration with Information Risk Management, establish effective Information Security protocols and ensure Information Risk Control Measures are managed relative to the threat.
Maintain the Country Security Plan and the Country Security Risk Profile, and ensure full compliance with the Shell Group Security Standards.
Complete Security Risk Assessments and Facility Security Plans, and manage Shell Indonesia's response to security incidents.
Develop and deliver Security Awareness plans and programmers, and manage the security arrangements for Shell VIPs and international travelers.
Build and maintain a network of professional security contacts.
Required Job Knowledge, Skills & Experience:
A high caliber security professional with a minimum of 10 years relevant security risk management experience.
Good understanding of Business and Function structures.
Ability to balance risk, standards/requirements, and Business needs.
Strong influencing skills across organizational boundaries.
Excellent communication skills, ability to set direction, build, communicate, and implement a shared vision with regards to security risk management.
Ability to network across Businesses, Functions, and the Security Skill Pool, as well as externally across Public and Private Security agencies.
Analytical and problem solving skills.
Capable of producing high-quality written reports and security briefs.
Excellent English language skills, both verbal and in writing.
Self-propelling individual, displaying initiative, flexibility, efficiency, and tact and diplomacy to achieve agreed targets.
To apply, please visit www.shell.com/careers
Jobs & Careers -> Experienced Professionals -> Job Search-> Indonesia